<![if !vml]>

<![endif]>
PARSON TO PERSON: "A Sharing Opportunity"
The other evening I was reading the September/October issue of World Ark, the magazine put out by Heifer International. (Heifer International is an organization dedicated to ending hunger and saving the earth, largely by providing animals to families in developing countries). Page four (4) stopped me in my tracks. It contained some facts and figures that were shocking to say the least. Here they are:
Ø 93,000,000 school-age children didn't go to school in 2006
Ø 1 in 5 adults in the world can't read
Ø 1.3% of total worldwide gross domestic product is spent on primary education.
Ø 1 in 3 children will never set foot in a school.
Ø 14% of school-age children live in sub-Saharan Africa, but only 2.4% of the world's public education budget is spent there.
Ø Children from rural households are 4.5 times less likely to attend primary school than their urban counterparts.
Ø 33% of primary students in Niger are female.
Ø 67:1 is the pupil to teacher ratio in Mozambique primary schools. Cambodia, 50:1, El Salvador 40:1; U.S. 14:1; Sweden 10:1
Ø #2 on the list of the U.N.'s Millennium Development Goals is: "Achieve universal primary education."
These stats focus on education, and it's just one of the many needs in our nation and world. October is the month we will participate in "The One Great Hour of Sharing" sponsored by Church World Service. Informational materials and "hands-on" opportunities to help support the projects of the "One Great Hour of Sharing" will be presented to you.
I hope you will become involved in this annual effort. The needs around us can be so overwhelming that they stop us for doing anything. But many people, each doing a little bit, accomplishes great good.
Pastor Bob
---
WORSHIP IN OCTOBER:
5th - Twenty-First Sunday after Pentecost/
World Wide Communion Sunday
Our Morning service will be led by the candidate recommended by the search Committee to be our next pastor. This is an important day in the life of our church and we encourage you to attend worship. Click here for more information on the search process.
12th - Twenty-Second Sunday after Pentecost
Scripture: John 21: 15-21
Message: "Calling Names and Feeding Sheep"
19th - Twenty-Third Sunday after Pentecost
Scripture: 2 Timothy 1: 1-7
Message: "The Hobgoblin Circuit."
25th - Twenty-Fourth Sunday after Pentecost/
Reformation Sunday
Scripture: Romans 5: 6-12
Message: "Trust God, Live Free"
<![if !vml]>

<![endif]> <![if !vml]>

<![endif]> <![if !vml]>

<![endif]> <![if !vml]>

<![endif]> <![if !vml]>

<![endif]> <![if !vml]>

<![endif]> <![if !vml]>

<![endif]> <![if !vml]>

<![endif]> <![if !vml]>

<![endif]>
A DATE WITH THE CANDIDATE
On October 5, 2008 the congregation will have the opportunity to meet the candidate recommended to us by the Search Committee.
He will be leading the worship service on that date. In July the Search Committee presented their recommendation to the Consistory. The Consistory met with the candidate in mid-August, then again a group met with him in early September. We are delighted to present him to the congregation so that you too will have the opportunity to hear him preach and to meet him afterward in Schadewald Hall for a time of fellowship.
The Reformed Church has a few more steps for us to take in this process, but we are certainly moving along the path that we now feel has an end in sight! Please make every effort to attend the worship service on the 5th so you can participate in this phase of the process. Click here for more information on the search process.
Frank Pinckney, Vice President of the Consistory
---
Consistory Members Needed:
The terms of several of our Elders and Deacons will expire at the end of this year and they will need to be replaced.
The office of Elder is to have supervision of the church entrusted to them. They have charge of all matters relating to the welfare and good order of the church. They have oversight over the conduct of the members of the congregation and the minster/s. They make certain that what is preached and taught by the minister is in accord with the Holy Scripture. They assist the minster/s with their good counsel and in the task of visitation. They seek to guard the sacraments of the church from being profaned. An elder may administer the sacraments if authorized by the board of elders.
The office of Deacon is one of servanthood and service after the example of Christ. In the local church the deacons are chosen members of spiritual commitment, exemplary life, compassionate spirit, and sound judgment, who are set apart for a ministry of mercy, service and outreach. They are to receive the contributions of the congregation and distribute them under the direction of the Consistory. The deacons give particular care to the whole benevolence program of the church. They have charge of all gifts contributed for the benefit of the poor and distribute them with discretion. They visit and comfort those in material need and perform such other duties as the Consistory may assign them.
(These descriptions are taken from the RCA Book of Church Order). If you might be interested and willing to serve on the Consistory, please speak to a Consistory member or Pastor Bob. Elections will be held at our upcoming annual congregational meeting. *****
<![if !vml]><![endif]>COAT DRIVE
The Season has changed and the temperature is dropping. Soon the Christmas Holiday will be upon us as a reminder of good cheer and giving. Let us not wait. Let's start giving now.
Senior High Sunday School Class is sponsoring a Coat Drive for October and November. Please donate any coats that may be in your 'denial' pile. This would be anything that we know no longer fits or was a whim that we should not have followed through on.
Just drop your coats into the coat box in the donation area for us to give it a new home.
Baby Bottle Campaign
Filled Baby Bottles will be collected on October 26
A few weeks ago we distributed baby bottles as part of a fundraiser to support the Pregnancy Support Center of Ulster County (www.nppsc.org). This organization provides counseling, education, information and support at its two locations in Saugerties and New Paltz. Keep your baby bottle in a visible spot (on your desk, dresser or kitchen counter) as a reminder to pray for the safety and well-being of pregnant mothers and their unborn children. As God leads you, drop your change into the bottle as an offering to help those families. Bring bottles back to church on Sunday October 26. Together we can make difference!
One Great Hour of Sharing – Oct 12
"Do not neglect to do good and to share what you have." Hebrews 13:16a
On Sunday October 12, our congregation will participate in One Great Hour of Sharing. This is our chance to join with numerous other congregations, sharing our resources to touch the lives of people in need around the world. Contributions in 2007 were used to provide grants to dozens of RCA congregations across the US and Canada for transition through times of crisis. Funds were also used to support relief efforts through churches in Oman, Myanmar and South India.
Our church school children have already received special coin boxes for collecting spare change. Children should bring the coin boxes back to church on October 12. The rest of the congregation will be given special collection envelopes during morning worship. These offerings will be collected and used to bring hope to God's children around the globe.
Operation Christmas Child
Shoe Box Project
This year, our church is providing you with the unique opportunity to share Christ with a needy child using a simple shoe box. We are taking part in Operation Christmas Child, a project of Samaritan's Purse (www.samatitanspurse.org). Your shoe box filled with small toys, school supplies, and other meaningful gifts will reach a needy child in a troubled country with the Gospel message. This simple, hands-on mission project is a fun for all ages. Brochures will be distributed in church on October 19. Filled shoe boxes will be collected through November 16.
How to Pack a Shoe Box
1. SHOE BOX Use an empty shoe box (standard size, please) or a small plastic container. You can wrap the box (lid separately), but wrapping is not required. Pray for the child.
2. BOY OR GIRL? Determine whether your gift will be for a boy or a girl, and the child's age category: 2-4, 5-9, or 10-14. Tape the label to the top of your box.
3. FILL WITH GIFTS Fill the box with a variety of gifts that will bring delight to a child.
TOYS small cars, balls, dolls, stuffed animals, kazoos, harmonicas, yo-yos, jump ropes, small Etch A Sketch®, toys that light up or make noise (with extra batteries).

SCHOOL SUPPLIES pens, pencils and sharpener, crayons or markers, stamps and ink pad sets, writing pads or paper, solar calculators, coloring and picture books, etc.

HYGIENE ITEMS toothbrush, toothpaste, mild bar soap (in a plastic bag), comb, etc.

OTHER Hard candy and lollipops, mints, gum, T-shirts, socks, ball caps; sunglasses, hair clips, toy jewelry, watches, flashlights (with extra batteries)

A PERSONAL NOTE: In a separate envelope, you may enclose a note to the child and a photo of yourself or your family. (If you include your name and address, the child may write back.)
4. INCLUDE YOUR DONATION A donation of $7 is requested for each shoe box you prepare to help cover shipping and other project costs. Checks can be made out to Samaritan's Purse (note "OCC" on memo line) and place it in an envelope on top of the gift items inside your box.
5. DROP OFF Place a rubber band around each closed shoe box and bring it into church by Nov 16th.
<![if !vml]>

<![endif]>
The Flower Calendar
The flower calendar for 2008 is now full. I want to sincerely thank everyone who so graciously accepted when called upon to fill a date and to those who so willingly placed flowers for their loved ones. I also want to remind the congregation that if you have a special date in mind to place flowers, please see me soon so that your special date is not taken. The calendar for 2009 already has dates taken. Also, it is not necessary to go to a florist, plants are always a lovely and less expensive way to honor your loved ones. Once again, THANK YOU to everyone, you made my job so much easier.
Sheila Read,

Flower calendar coordinator

We Thank You

Dear Hurley Church Family,

Thank you so much for all the lovely cards, flowers and hospital visits. Most especially thank you for all your prayers and well wishes. I truly believe that's what pulled me through.

Love and appreciation to all.

Peg Baldinger

<![if !vml]>

<![endif]>
MOVIES WITH SPIRIT 2008-2009 CALENDAR FYI
Sponsored by the Ulster County Religious Council, the Kingston Area Council of Churches, the Ministers' Alliance of Ulster County and the Mid-Hudson Islamic Association. It is organized by Gerry Harrington of Humanity's Team, an international movement "awakening the world to oneness."
For more information, contact Gerry Harrington at (845) 331-7168 or gerry.Harrington@humanitysteam.org.
++++++++++++++++++++++++++++++++++++++++++++++++++++++++
Youth Group
We held our first meeting & we were blessed to have 26 Youth Group members, plus their families at our first meeting. WOW!! How blessed are we!!! Thank you to everyone that came & wants to be a part of this great group of kids. If you weren't able to attend this first meeting there will be more so, please come & check us out.
At our meeting, we picked a new Youth Group President, Spencer Herzog. We also picked two VP's. Avery Herzog is a Representative of the 5-8 graders & Ricki Maggiore is Representative of the 9-12 graders. We welcome them to their new positions.
During our meeting the kids decided to make a $500 donation to Queens Galley. This will assist them in continuing their great work they provide to the community. We are thankful that we are able to do this for them.
We have started selling the 2009 calendars for $7 each & note cards for $5 each. We only have about 5 calendars left. We still do have note cards available. We thank you for your support with this.
Our upcoming events: 10/3/08 Babysitting 6pm to 9pm
10/17/08 Youth Group only sleepover 6pm to 8am
10/24/08 Penny Social. Doors open at 6pm/Calling at 7pm
11/9/08 Meeting
11/16/08 Coffee hour & advance pre-sale
11/22/08 Baking Thanksgiving breads
11/23/08 Selling Thanksgiving breads $5 a loaf
12/5/08 Babysitting
We look forward to seeing you at one of our above activities.
Lisa Longto, Sandy & Katie Emrich
Youth Group Leaders
Empty Bottles/Can Return
Thank you for the great response to bringing in your empty soda & bottle returns for the American Cancer Society again. It is so appreciated that you assist us with this fund raiser. Keep them coming!!
<![if !vml]>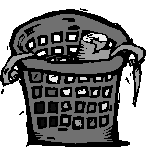 <![endif]>Penny Social
Don't forget that October 24, 2008 will be the 2nd Annual Penny Social.
The doors will open at 6pm and calling will start at 7pm. There will be food, a 50/50 drawing and a whole lot of fun & laughter.
The Youth Group will be collecting items (new or used) for this event. Please bring them in & put them in the hall. Thanks for your help.
Hope to see you there!
Youth Group
---
Women's Guild
At our meeting this past month we elected a new VP of the Guild. Alyson Rafferty volunteered for this post. We welcome her as well as thank her.
The ladies of the Guild will be making those annual calls for pecan sales in the upcoming weeks. If you don't receive a call but would like pecans please see Jean Dussol to place your order.
The ladies have started on the new quilt. They meet downstairs on Monday's at 9am. If you like to use a needle & thread, this is the group for you. If you are available on Monday mornings come & lend a hand. You will have a great time.
Below is our calendar of activities:
11/4/08 Election Day Bake Sale
11/16/08 Meeting
12/14/08 Cookie Walk
1/18/09 Annual Birthday Party
2/14/09 Sweetheart Spaghetti Dinner
3/15/09 Meeting & butterfly exchange
4/5/09 Easter egg hunt for the kids
4/19/09 Meeting
God Bless,
Sandy Emrich-President
Maritime Aquarium <![if !vml]>

<![endif]>
Well, we slept at the NYS Museum & saw the museum come to life at night. Now we are planning another sleepover. Have you ever wanted to sleep with the fishes??? Well, you can. On 2/21/09 we are planning on going to the Maritime Aquarium in Norwalk, CT.
Here is what the typical overnight schedule would be like:
6:00pm Arrive
6:45pm Introduction
7:00pm Light supper
8:00pm Guided tour
9:15pm Relay games
9:45pm Snack
10:00pm Craft activity
11:00pm Bed
7:00am Good morning
7:30am Breakfast
8:30am Seal-feeding demo
9:00am IMAX movie
10:00am Leave
The cost of all of the above for this great trip is $56 per person. This trip is opened up to everyone. To sign up please do so after church or contact Amy Sirni at 338-4960. A down payment of $28 is due by 10/12 to reserve your spot.
<![if !vml]>

<![endif]> COLUMBARIUM UPDATE
As you read this the memorial patio, planters, and columbarium wall will have been built and we are awaiting the columbarium to be installed by the end of October. A fountain and two benches are to be added to the patio.
Niches are being sold at this time. Information is available after church or from any committee member. Click here for more information on the columbarium project.
Columbarium Committee
---
MOVIES WITH SPIRIT 2008-2009 CALENDAR
Oct. 18

Garden State ( R) SUNY New Paltz - Location TBA, New Paltz

Nov. 15

Bruce Almighty (PG-13) New Progressive Baptist Church - 8 Hone St., Kingston

Dec. 20

It's A Wonderful Life (Not Rated) Salvation Army - 35 Cedar St., Kingston

Jan. 17

Eve & The Fire Horse (PG-13) St. John's Episcopal Church - 207 Albany Ave, Kingston

Feb. 21

Defending Your Life (PG) Jewish Congregation of New Paltz Community Center30 N. Chestnut St., New Paltz

March 21

Der Himmel Uber Berlin (PG-13) (The Sky Over Berlin, or Wings of Desire)
St. Andrew's Episcopal Church - 163 Main St, New Paltz

April 18

Expiration Date (Not Rated)
Immanuel Evangelical Lutheran Church
22 Livingston St, Kingston

May 16

Tomorrow is Today (PG-13)
Old Dutch Church - 272 Wall St., Kingston

June 20

Somewhere in Time (PG)
Vivekananda Retreat Ridgely - 101 Leggett Rd., Stone Ridge

July 18

Fairy Tale: A True Story (PG)
Woodstock Reformed Church - 16 Tinker St., Woodstock

Aug. 15

Pay it Forward (PG-13)
Reformed Church of Port Ewen - 160 Salem St., Port Ewen
7:00 pm- about 10:00 pm includes a facilitated discussion. Refreshments included A $5.00 suggested contribution for moviegoers over age 12.
<![if !vml]>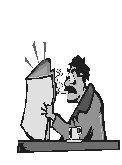 <![endif]>
SPRIRE ARTICLE DEADLINES are the 20th of each Month. Anything received after that date will have to be placed in following edition. We appreciate your assistance in this matter.