Property and Maintenance: Let there be... HEAT!

The new furnace is installed and if you can believe it, it actually works! Not that it was in any doubt. We had some great people working on this project.
The church would like to thank the KOSCO project manager, Al Orten, for all the time and effort he put into analyzing the church's heating needs, recommending the correct boilers, and overseeing the whole installation. In addition we'd like to thank church member Steven Kurtz, also from KOSCO, who was involved in the project from start to finish. It was great to have an "inside man" on the project.
I know we are accustomed to looking UP to the heavens while in church, but next time you are in Debbie's Office look down to see the new carpet. The women's guild donated the carpet for the office and it looks great.

As always, if there is anything that you see that needs attention at the church as far as buildings and grounds are concerned don't hesitate to contact us.
Joe Ulrich or Gretchen Giles.
Youth Group
With the weather starting to cool off the Youth Group is just getting warmed up.
Thank you to everyone that came out & supported our car wash or brought in blankets for our community service project for our local HIV/AIDS Related Community Services. The blankets were very much appreciated and will be put to good use this winter.
The November food pantry item will be Thanksgiving items. Please drop off these items in the box on the landing. We will be putting together 4 boxes of food for families for there holiday tables. If you have a turkey that you would like to donate for these families we would appreciate that. The last day for this collection is 11/11/07.
We are almost sold out of pocket calendars for 2008 at $5 each. We did sell out of the wall calendars and note cards. Thank you for your purchases!! We are so glad that you liked them. If you missed out on them this year we will be selling them again next year.
We will be making our famous cranberry & pumpkin breads. Please reserve your bread for pick up on 11/18/07. We will be also doing the coffee hour on that Sunday so you can taste the bread(s) that you just purchased.
The Penny Social was held on 10/26/07..more on that in next months Spire. We would like to wish you and your family a blessed Thanksgiving.

<![if !vml]>

<![endif]> The Mitten Tree will be up on 11/18/07.
Please take a mitten off of the tree and purchase a hat, glove, &/or a scarf for the age of the children that is on the mitten that you have picked out & put it in the box in the SchadewaldHall. The last day of the collection of these items will be 12/23/07. All of the items collected will go to our area schools. Thank you for making a child's winter a little warmer.
Consistory Corner
<![if !supportLineBreakNewLine]>
<![endif]>· Annual Congregational Meeting is planned for November 18th, 2007
· New furnace - once we get it regulated, we'll start tracking the oil we save.
· Special Thanks! Goes to the Guild for their donation of $2,000;
which will be used towards the gutter project.
Lisa Longto
November Thanksgiving Collection
Our Thanksgiving Offering along with November mission collections will once again be used to support one of RCA's special mission projects. This year we will be supporting our denomination's Give-A-Cow program in Madanapalle, South India.
Over 75 percent of people in the Madanapalle region live in poverty and struggle each day to provide even basic necessities for their families. So the need for cows is great. Immediately after receiving a cow, a family can provide milk for its own members and earn enough money from milk sales to ensure their whole family has enough to eat each day.
A gift of $500 will provide a cow to a family through the Give-A-Cow program. And each family who receives a cow donates the cow's first calf back to the program to be given to another family. So the gift keeps on giving!
With last year's Thanksgiving collection our church was able to contribute over $2000 to the Windmill Project in Ethiopia! Let's see what we can do this year. We will be using the collection from our Thanksgiving Eve service along with our November Mission envelope collections in the pews. Together we can make a difference!
Mission Committee - Carla Paton (chair), Kim Burgess, Lisa Longto
PARSON TO PERSON
<![if !vml]>

<![endif]>
The other afternoon I was on the Thruway headed to the I.C. U. Unit at St. Peter's Hospital in Albany to visit on of our members. Contemplating the visit, and looking at the scenery as I drove, I found myself thinking about some things I was thankful for:
v - the blessing of ICU Units,
v - the beauty of the colors on the hillsides unspoiled by all the political signs,
v - the marvel of our highway system,
v - the smell of new carpet and the emotional lift it seems to bring,
v - the freshness of newly painted ceilings and walls at home,
v - an upcoming visit to our sons in Louisiana and Texas,
v - the renewal of my contract permitting continued ministry with all of you,
v - our berme and all who give time to keep it looking nice,
v - living in the Hudson Valley, so beautiful and largely free from deadly fires, floods, hurricanes and tornados that so many have faced,
v - Sunday worship and coffee fellowship afterwards,
v - my wonderful wife who does so much for me,
v - the love of God above everything else.
These are just a few things that popped into my head. If I worked hard at it, I could fill pages. So often I just walk through my days with little conscious thought for myriad of blessings that fill my life to overflowing.
Why not take some time this month and with deliberation give some serious thought to the things you are thankful for. You might even want to write them down. Such a mental exercise will bless your spirit.
Pastor Bob
Women's Guild
At our meeting last month a committee was formed to purchase new carpeting for the church office. Well, it has been installed and it looks great. If you haven't seen it please stop by the office and check it out. The purchase of this went over our budget a little but someone donated money to off set the cost of this. I thank this committee for a great job that they did!!
Please stop by our bake sale table when you come to the Election Day Turkey Dinner on November 6. A lot of great items will be there for you to take home! Enjoy!
Keep an eye out for the Poinsettia Sale which will be starting at the end of the month. The alter looks great and so will your home. Put your order in so you don't miss out on your poinsettia.
Lastly, our famous Cookie Walk will be held on 12/16/07. This sale starts right after church. So, bakers get your cookie sheets warm and ready. Thank you to all for your help with this!
We wish you and your family a Happy Thanksgiving. While we gather with our families and friends, please take a moment and remember just how blessed we really are.
Sandy Emrich-President
WORSHIP IN NOVEMBER:
4th All Saints Sunday with Communion:
Scripture: John 11:28-44
Meditation: "Tears!"
11th Twenty-fourth Sunday after Pentecost
Stewardship Sunday
Scripture: Mark 10: 46-52
Message: "Secrets for Meaningful Living"
18th Thanksgiving Sunday
Guest worship leader
(Vanderlaan's on vacation)
21st Thanksgiving Eve Service
Guest worship leader
(Vanderlaan's on vacation)
25th Christ the King Sunday
Scripture: John 18:33-37
Message: "A Different Kind of King"
<![if !vml]>

<![endif]>
…will be held on November 18th after our morning worship services.
Members are urged to join us to be involved in the election of Consistory members; to hear and react to various reports; to discuss and act on the proposed budge for the coming year and to hear long and short range goals for the church. We try to keep it short and concise but it is an important part of the life of the congregation and members should make a concerted effort to join us for the meeting. We will serve alight lunch prior to the meeting and hope that you will be a part of the planning for the future and looking at the accomplishments of the past year….. See you on the 20th.
The 2008 Flower Calendar is now available and dates are already being added. IF you would like a special date, either see Sheila Read after Church OR call her, at 331-7715 as soon as you know, as dates are taken quickly and we don't want anyone to be disappointed.
Sheila Read
Life Recipe
1 cup of good thoughts 1 cup of kind deeds
1 cup of consideration of others 2 cups of sacrifice for others
3 cups of forgiveness 3 cups of well beaten faults
Mix all ingredients thoroughly. Add tears of joy, sorrow and sympathy for others. Flavor with a little bit of love. Fold in 4 cups of prayer and faith. Pour into daily life and bake well with the heat of human kindness.
<![if !vml]>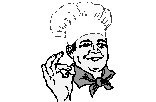 <![endif]>Serve with a smile. Becky Harrison, Westside Baptist Church, Antlers, Oklahoma
(submitted by Sheila Read)
Good Neighbor Recipe
1 tongue, that does not slander 1 heart, generous and kind
2 ears, closed to gossip 1 mind, full of tolerance
1 dash of wit 1 sweet smile
2 eyes, overlooking other's faults 2 hands, extended to help others
1 dash of sunny disposition 1 dash of cheerfulness
<![if !vml]>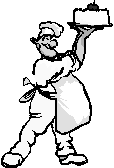 <![endif]>Blend together and form into one being; serve generous portions to everyone you meet.
Bro. M. O. Madden, Oakmont Church of God, Shreveport, Louisiana
(submitted by Sheila Read)
<![if !vml]>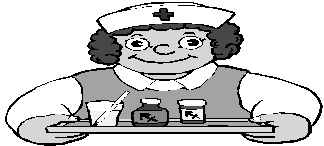 <![endif]>
PARISH HEALTH TIPS
October 2007
INFLUENZA/FLU PREVENTION
TIME TO THINK ABOUT FLU SHOTS AGAIN!!
Influenza, "the Flue", is a highly contagious disease that is caused by a virus, which infect the respiratory tract (nose, throat and lungs). It is estimated that influenza causes more than 200,000 hospitalizations and 36,000 deaths each year in the United States.
------------------------------------------------------------------------------------
We Remember You
A quilt has been made to raise money for the American Cancer Society. The quilt has over 200 blocks on it and you can purchase a block in honor or in memory of someone that has/had cancer. These blocks are in 4 different sizes that you can be purchased:
2x4 $2
4x4 $4
2x10 $6
4x6 $8
Purchase of these blocks can be done in person or you can do this by mail. Please send me the block size that you want, how you would like your block to read and a check made out to the American Cancer Society. My mailing address is 297 Marcott Rd, Kingston, NY 12401. Half of the quilt has ready been spoken for so please do not hesitate in purchasing your block. Thank you for your support!!
Katie Emrich
Holiday Cheer
The Youth Group will be shipping items to the men over in Iraq who won't be home for the holiday's this year. The items that we would like to collect would be personal use items such as shampoo, razors, soap, flee collars, magazines, blank cards for the soldiers to write back to their families, playing cards, candy, snacks, microwave popcorn…well this is just an idea.
We are doing this as one of our Youth Group members-Thomas Roddy-has an uncle that has been deployed from our Kingston barracks National Guard unit to Iraq.
Please put your donations in the box in Schadewald Hall. We will be collecting items until Thanksgiving.
We thank you for your support!
====================================================================================================
FAMILY EVENT-FUN FOR ALL AGES
The Youth Group is planning a night at the Albany NYS Museum and they don't want you to miss out on it.
It will happen on Friday, 1/25/08. We will have the whole museum to ourselves. The cost of this event is $30 a person. This will enable you to enter the museum at 6:45pm. For dinner we will have pizza, a craft will be made this is if you want to do this, a snack will be served, tour the museum without a crowd of people, and then sleepover in a museum. We need to exit the museum by 9am on Sat, 1/26/08.
If you are interested please contact Amy Sirni at 338-4960 or Sandy Emrich 687-4006 to sign up or with any questions. Sign ups are going on now for this.
PLEASE DON'T STOP
Thank you to everyone for bringing in your empty can & bottle returns. The response has been great & I will appreciate it! Please put them in the box in Schadewald Hall. All of this benefits my WISE project for the American Cancer Society.
Thank you for your support and help!!
Katie Emrich
Search Committee Report:

The Search Committee is delighted to report that we have finally moved on to the next, and very important, phase of the search. That is, we have begun to receive profiles from available candidates for our church. These are being sent by the RCA office so the candidates do not yet know that we are reading their profiles and may not be interested in relocating to our area. There is matching done as far as strengths of the candidates and our priorities, based on our profile, are concerned. We will keep you informed about the progress as we move through this next stage. As a reminder, below are listed the names of the search committee for your information:

Christa Conlin, Glenn Decker, David Giles, Christine Henning, Melinda Herzog (co-chair), Dick Morone (co-chair), Jim Mayfield, Joyce Pinckney, Shirley Ruth, Barbara Sartorius, Midge Sstott, and Debbie Tucker.
<![if !vml]>

<![endif]> Cookie Walk

As you begin your holiday baking, please remember that the Cookie Walk, sponsored by the Women's Guild, will be held after church services on Sunday, December 16, 2007
For those of you who are not familiar with this fund raiser it simply works like this:
· Bake SEVERAL batches of your favorite holiday cookie,
· Bring them to the church kitchen on Sunday morning.
· When the church service is over, everyone is invited to come to Schadwald Hall, pick up a cookie box and fill it with an assortment of cookies for $5.00 per pound.
· It is by far the best bargain around but only as successful as the number and variety of cookies we have to offer.
So, please, as you are planning your holiday baking, remember the church's Cookie Walk, on Dec. 16th, and your contribution to it.
Thank you.
Christa Conlin and Joyce Pinckney, co-chairpersons
<![if !vml]>

<![endif]>A special thank you to Gerry & Dolores Wyncoop for the wonderful job they do setting up coffee hour every week. It is sincerely appreciated by everyone!
As we come down the last stretch of the year, please consider sponsoring a coffee hour for your church organization or personally from your family. There is a new sign-up sheet on the wall by the coffee pot on Sunday's. Kim Burgess
The Heidelberg Catechism, Part VI: The Ten Commandments (cont.) and the Lord's Prayer
Copyright © 2007 Reformed Church Press.
In the final installment of the Heidelberg Catechism, the Reformed view of the last six of the Ten Commandments and prayer, including the Lord's Prayer, is explained.
Question 103. What is God's will for us in the fifth commandment?
<![if !supportLineBreakNewLine]>
<![endif]>Answer. That I show honor, love, and loyalty to my father and mother and all those in authority over me; that I submit myself with proper obedience to all their good teaching and correction; and also that I be patient with their failings, for through them God chooses to rule us.
Question 104. What is God's will for us in the sixth commandment?
<![if !supportLineBreakNewLine]>
<![endif]>Answer. I am not to belittle, insult, hate, or kill my neighbor not by my thoughts, my words, my look, or gesture and certainly not by actual deeds and I am not to be party to this in others; rather, I am to put away all desire for revenge. I am not to harm or recklessly endanger myself either. Prevention of murder is also why government is armed with the sword.
Question 105. Does this commandment refer only to murder?
<![if !supportLineBreakNewLine]>
<![endif]>Answer. God's prohibition of murder teaches us that God hates the root of murder: envy, hatred, anger, vindictiveness. In God's sight all such are hidden murder.
Question 106. Is it enough then that we not murder our neighbor in any such way?
<![if !supportLineBreakNewLine]>
<![endif]>Answer. No. By condemning envy, hatred, and anger God wants us to love our neighbors as ourselves, to show patience, peace, gentleness, mercy, and friendliness towards them, to protect them from harm as much as we can, and to do good even to our enemies.
Question 107. What is God's will for us in the seventh commandment?
<![if !supportLineBreakNewLine]>
<![endif]>Answer. God condemns all unchastity. We should therefore thoroughly detest it and, married or single, live chaste and decent lives.
Question 108. Does God, in this commandment, forbid only such scandalous sins as adultery?
<![if !supportLineBreakNewLine]>
<![endif]>Answer. We are temples of the Holy Spirit, body and soul, and God wants both to be kept clean and holy. That is why God forbids everything which incites unchastity, whether it be actions, looks, talks, thoughts, or desires.
Question 109. What does God forbid in the eighth commandment?
Answer. God forbids not only the theft and robbery which civil authorities punish, but God also labels as theft all wicked tricks and schemes by which we seek to get for ourselves our neighbor's goods, whether by force or under the pretext of right, such as false weights and measures, deceptive advertising or merchandising, counterfeit money, exorbitant interest, or any other means forbidden by God. In addition God forbids all greed and pointless squandering of his gifts.
Question 110. What does God require of us in this commandment?
<![if !supportLineBreakNewLine]>
<![endif]>Answer. That I do whatever I can for my neighbor's good, that I treat others as I would like them to treat me, and that I work faithfully so that I may share with those in need.
Question 111. What is God's will for us in the ninth commandment?
<![if !supportLineBreakNewLine]>
<![endif]>Answer. That I do not give false testimony against anyone, twist anyone's words, or gossip or slander, or join in condemning anyone without a hearing or without just cause. Rather, in court and everywhere else, I should avoid lying and deceit of every kind; these are devices the devil uses, and they would call down on me God's intense wrath. I should love the truth, speak it candidly, and openly acknowledge it. And I should do what I can to defend and advance my neighbor's good name.
Question 112. What is God's will for us in the tenth commandment?
<![if !supportLineBreakNewLine]>
<![endif]>Answer. That not even the slightest thought or desire contrary to any one of God's commandments should ever arise in our hearts. Rather, with all our heart we should always hate sin and take pleasure in whatever is right.
Question 113. Can those converted to God obey these commandments perfectly?
<![if !supportLineBreakNewLine]>
<![endif]>Answer. No. In this life even the holiest have only a small beginning of this obedience. Nevertheless, with all seriousness of purpose, they do begin to live according to all, not only some, of God's commandments.
Question 114. Why, then, does God have the Ten Commandments preached so strictly since no one can keep them in this life?
<![if !supportLineBreakNewLine]>
<![endif]>Answer. First, so that the longer we live the more we may come to know our sinfulness and the more we may eagerly look to Christ for forgiveness of sins and righteousness. Second, so that, while praying to God for the grace of the Holy Spirit, we may never stop striving to be renewed more and more after God's image, until after this life we reach our goal: perfection.
Prayer
Question 115. Why do Christians need to pray?
<![if !supportLineBreakNewLine]>
<![endif]>Answer. Because prayer is the most important part of the thankfulness God requires of us. And also because God gives divine grace and the Holy Spirit only to those who pray continually and groan inwardly, asking God for these gifts and thanking God for them.
Question 116. What is in a prayer which pleases and is heard by God?
<![if !supportLineBreakNewLine]>
<![endif]>Answer. First, that we sincerely call upon the one true God, who is self-revealed to us in the Word, for all that we are commanded to ask of God. Second, that we truly acknowledge our need and misery, and humble ourselves in God's majestic presence. Third, that we rest assured that, even though we don't deserve it, God will certainly hear our prayer because of Christ our Lord, as God has promised in the Word.
Question 117. What has God commanded us to request?
<![if !supportLineBreakNewLine]>
<![endif]>Answer. All things necessary for soul and body which Christ the Lord has included in the prayer which he himself taught us.
Our Lord's Prayer
Question 118. What is this prayer?
<![if !supportLineBreakNewLine]>
<![endif]>Answer. "Our Father in heaven, hallowed be your name. Your kingdom come. Your will be done, on earth as it is in heaven. Give us this day our daily bread. And forgive us our debts, as we also have forgiven our debtors. And do not bring us to the time of trial, but rescue us from the evil one." ["For the kingdom and the power and the glory are yours forever. Amen."] 11
Question 119. Why has Christ commanded us to address God: "Our Father"?
<![if !supportLineBreakNewLine]>
<![endif]>Answer. That at the very beginning of our prayer he may awaken in us the childlike reverence and trust toward God which should be basic to our prayer, which is that God has become our Father through Christ and will much less deny us what we ask in faith than our human fathers and mothers will refuse us earthly things.
Question 120. Why the words "in heaven"?
<![if !supportLineBreakNewLine]>
<![endif]>Answer. These words teach us not to think of God's heavenly majesty as something earthly, and to expect everything for body and soul from God's almighty power.
Question 121. What is the first petition?
<![if !supportLineBreakNewLine]>
<![endif]>Answer. "Hallowed be your name" means: Help us first of all really to know you, to bless, glorify, and praise you for all your works and for all that shines forth from them: your almighty power, wisdom, kindness, justice, mercy, and truth. And it means: Help us to direct all our living what we think, say, and do so that your name will never be blasphemed because of us but always honored and praised.
Question 122. What is the second petition?
<![if !supportLineBreakNewLine]>
<![endif]>Answer. "Your kingdom come" means: Rule us by your Word and Spirit in such a way that more and more we submit to you. Keep your church strong, and add to it. Destroy the devil's work; destroy every force which revolts against you and every conspiracy against your Word. Do this until your kingdom is so complete and perfect that in it you are all in all.
Question 123. What is the third petition?
<![if !supportLineBreakNewLine]>
<![endif]>Answer. "Your will be done on earth as it is in heaven" means: Help us and all people to reject our own wills and to obey your will without any back talk. Your will alone is good. Help us one and all to carry out the work we are called to, as willingly and faithfully as the angels in heaven.
Question 124. What is the fourth petition?
<![if !supportLineBreakNewLine]>
<![endif]>Answer. "Give us this day our daily bread" means: Do take care of all our physical needs so that we come to acknowledge you as the only source of everything good, and that without your blessing neither our work and worry nor your gifts can do us any good.
Question 125. What is the fifth petition?
<![if !supportLineBreakNewLine]>
<![endif]>Answer. "Forgive us our debts, as we also have forgiven our debtors" means: Because of Christ's blood, do not hold against us, poor sinners that we are, any of the sins we do or the evil that constantly clings to us. Forgive us just as we are fully determined, as evidence of your grace in us, to forgive our neighbors.
Question 126. What is the sixth petition?
<![if !supportLineBreakNewLine]>
<![endif]>Answer. "And do not bring us to the time of trial, but rescue us from the evil one" means: By ourselves we are too weak to hold our own even for a moment. And our sworn enemies the devil, the world, and our own flesh never stop attacking us. And so, Lord, uphold us and make us strong with the strength of your Holy Spirit, so that we may not go down to defeat in this spiritual struggle, but may firmly resist our enemies until we finally win the complete victory.
Question 127. What does your conclusion to this prayer mean? 12
<![if !supportLineBreakNewLine]>
<![endif]>Answer. "For the kingdom and the power and the glory are yours forever" means: We ask all this of you because, as our ruler, you are willing and able to give us all that is good since you have power over everything, and because, not we ourselves, but your holy name should be glorified forever.
Question 128. What is the meaning of the little word "Amen"?
<![if !supportLineBreakNewLine]>
<![endif]>Answer. "Amen" means: This shall truly and surely be. It is even more sure that God heard my prayer than that I really desire what I pray for.