PARSON TO PERSON: "FAMILY!"
On Sunday (04/20/) I took part in a funeral. Following the church service the family gathered at the house for a time of fellowship. What a crowd it was.
That same evening, June and I received phone calls from each of our sons. We talked for a long time with them about all kinds of things. How I envy parents whose children and grandchildren live close by so they can spend time together whenever they feel like it.
June and I are spending the 1st few days of May in Holland, Michigan attending my 45th Class Reunion at Hope College. I still have vivid memories of how, for many years there, that college community became my family.
I have several weddings coming up, and families are busy putting all the pieces of such an event into place.
In this month with its emphasis on the Christian Family and Mother's Day, the good news is that each of us can be a part of the world's finest royal family! The Bible teaches us that when we accept Christ as Savior and Lord, we become a part of the royal family of the Kingdom of God. We become one of the King's kids. That is no dream or fairy tale, but a reality. Peter made it more special when he said that we are not just royal family members, but a royal priesthood-(1, Peter 2:5). WOW!
The chances are slim for a person being born into, or marrying into, a royal family. The chances are abundant for a person to be reborn into the family of God. Being the King's kid is not left to chance, but to decision. Only a few can be in any nation's royal family, but anyone can be in the royal family of God. It is our Christian birthright through faith in Jesus Christ.
When was the last time you gave some serious thought to the fact that you are a member of a royal family?
The royal family of Jesus Christ gathers every Sunday morning at worship for a "royal family" reunion! Se you there!
Pastor Bob.
---
WORSHIP IN MAY:
4TH – Seventh Sunday of Easter/Communion
Hans Vought's Father will be our
guest worship leader and preacher
11TH - Pentecost Sunday/Mother's Day
Scripture: Mark 7: 24-30
Message: "The Mother Who Changed the World!"
18TH - Trinity Sunday
Scripture: Isaiah 6: 1-8 ; I John 4: 13-15; Matthew 28: 16-20
Message: "The Thrill of the Trinity!"
25TH - Second Sunday after Pentecost/ Memorial Day Sunday
Scripture: Hebrews 11: 32-12: 2
Message: "Memorial Day in Our Time"
MAY 11th - MOTHER'S DAY Come honor ALL MOTHERS this day during coffee hour.
DADs – Please be sure to bring some goodies/refreshments in to show how much they mean to you.
Thanks,
Bonnie Dumas
Want to Sponsor a Coffee Hour by bringing in goodies?
Contact me by:
Phone 845-339-4758 or
Email: bonniedumas@earthlink.net
---
<![if !supportLineBreakNewLine]>
<![endif]>
We Thank You
I would like to thank the consistory for choosing me to be recognized at the Christian Service Award Dinner. Also, thanks to those who sent me cards.
I was very surprised to be selected, as there are so many people who do so much for the church. The dinner was amazing- so many people from all over the synod: New York City and Long Island, as well as the mid-Hudson Valley.
I have always felt that I should thank the parents for letting me have their children for an hour a week. It is such fun to see them start to walk and talk. I feel like I am the one receiving a gift.
(And if anyone wants to know all about "Thomas the Tank Engine and the Great Race", or "Baby Donald Makes a Sandwich", see me after church someday.)
Thank you,
Rebecca Masters
---
Many Thanks
--- The Infirmary (Golden Hill) thanks you for the many gifts you have given them for Bingo prizes and personal use of residents.
---- People's Place also thanks you for the many items of fine clothing you give them. The box (including the Infirmary) is with the others to the left of the entrance in Schadewald Hall.
---- We thank you for the many beautiful note cards you leave for us. They are enjoyed by those who are ill and in caring surroundings.
----- Also thanks for the address labels that have great pictures on the ends. The pictures are shared with local schools and David Kent's school in Ireland for teachers' use.
The Women's Guild
---
<![if !vml]><![endif]>Hurley Heritage Society's
Plant Sale &
Garden Treasures

Saturday, June 14th 10:00 - 4:00

Rain date June 15, 1:00 - 4:00

Container Gardening with Herbs Demo at noon.

Donations of plants or garden related items can be brought to the museum on Friday, June 13 throughout the day. Raffle items: cast iron leaf motif birdbath and ruby-red Bohemian Crystal hummingbird feeder.

Questions? Call Joyce Pinckney 338-5253
BERME NEWS
It is time to work on our Berme again so joins us this Tuesday, May 6th at 8:30 to begin our summer maintenance as well as planting daffodils and tulips from Easter.
Hope you can join us. Wear heavy gloves and bring a dandelion digger.
If you miss our opening day kick off you can join us again any Tuesday at 8:30a.m.
<![if !vml]>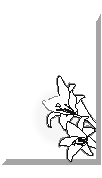 <![endif]>A letter from Supervisor Gary Bellows thanks the Hurley Reformed Church members for "the excellent work done to maintain our Berme and the Rail Trail."
A Rail Trail Committee Meeting with Wally Cook is held at 4:00 p.m. on the first Thursday of each month at the Town Hall. Join us with your new ideas.
Garden Club
The Hurley Reformed Church Spire
&
The Little Gardens Club of Kingston (and Hurley)
<![if !vml]>

<![endif]>
<![if !vml]><![endif]>
REMIND YOU
THIS IS A BIG FALL FOR PLANTING
Because 2009 will be a really big Spring!
Tens of thousands of visitors from her and abroad are being invited to visit us in the Hudson Valley next year for the 400th Anniversary Celebration of Hudson's history – making voyage up the river on the Half Moon – the birth of Dutch culture and influence in the New World.
Old Hurley is one of the earliest Dutch villages in the Mid Hudson Valley
So we're urging everyone to paint this historic hamlet next Spring with thousands of many- hued tulips and daffodils as our own colorful contribution—a real Dutch Treat – to this once in a lifetime Celebration.
The little Gardens Club will be giving prizes for the most eye-catching displays – and we want you to be among the winners.
Thanks to you, Old Hurley, 2009, will enjoy the most glorious May Time ever!
<![if !vml]><![endif]>PICK OUR FAVORITE HYMNS!
In June we'd like to build an entire worship service around some of your favorite hymns.
On the lines below, please list your 5 favorite hymns with #1 being your most favorite (you're invited to write a word or two on why the hymns you list are important to you if you like).
At the end of May, all the submitted hymns will be tabulated, and the 5, or 6, which receive the most votes will be the ones we build the service around.
You may deposit this sheet with your choices in the following ways: place it in the offering plate at worship on Sunday; put it in the box on top of the display case on the landing; or drop it off in the church office.

MY FIVE FAVORITE HYMNS ARE:
1)
Your name (optional) _________________________________
Youth Group
The items that we will be collecting for the month of May will be laundry detergent, fabric softener & dryer sheets. These items will be going up to the Ronald McDonald house in Albany for the houseguests to use.
On April 18-20 we went to Camp Warwick located in Warwick, NY for a Youth Rally. Our 27 youth & leaders went there for this great weekend. We were 1 of 13 other church groups that attended for a total of 167 people. WOW!! A sold out event!! We had a great weekend of great weather, great friendship, signing songs and learning more about ourselves serving God. We competed in games against each other & learned more about each other & ourselves. Thank you to all of the parents that took us to this great rally!! We can't wait to do it next year!!
Our upcoming events:
5/11/08: Alter flowers
5/18/08: Fund Raiser with Women's Guild for Church pew hinges
6/7/08: Yard Sale & Car Wash 8am till 1pm
6/29/08: End of the year picnic at the Rosendale Youth Center
for the whole church
If you see an activity & would like to be a part of it, we would love to have you!!
MORE YOUTH GROUP ACTIVITES
<![if !vml]>

<![endif]><![if !vml]>

<![endif]>
The end is near…..
Yes the soda cans & bottles collection for the American Cancer Society is ending…for now….at the end of May. Please keep bringing them in until the end of the month. Again, thank you for your help.
Yard Sale/Car Wash
Please reserve your space for the upcoming Yard Sale to be held at the church on 6/7/08 from 8am till 1pm. This will be a rain or shine Yard Sale. Space is limited. If you would like to rent a space just see Sandy Emrich. The cost of a space will be $25 & you can rent tables for $5 each as well. The Youth Group will also be having a car wash that day as well. For $5 you can get your car washed & dried by a group of very excited kids. See you there!
---
<![if !vml]>

<![endif]>
Pot Luck Luncheon
The Youth Group & the Women's Guild will be teaming up for a potluck luncheon to be held on 5/18/08 right after church. This luncheon is a funding raiser for the church. The church is in need of new pew hinges. We will be providing you with a great lunch including drink & dessert. So, all you have to do is sign up after church to attend the luncheon, bring your place setting, make a donation for the new hinges & leave the rest to us. Mark your calendars & see you there!!
Special Guests – Sunday June 15
Tamera and Ed Schreur
We are blessed with the opportunity to host the Tamera and Ed during worship on Sunday June 15. The Schreur's are one of three RCA Partners in Missions we support through our benevolence giving. Tamera and Ed run a counseling and pastoral ministry in Oman and plan to share more about their work during our worship service. Plan to spend some time with them during coffee hour. This is a great opportunity to get to know the people and the work we are supporting on the other side of the globe. If you want to read more about the Schreur's mission you can read their profile on the Missions page of our church website at www.hurleyreformedchurch.org
SUPPORT YOUR CHURCH WITH YOUR
<![if !vml]>

<![endif]><![if !vml]>

<![endif]>TALENTS & GIFTS
We all have different ones
Identify yours and offer them for
Saturday
July 12, 2008
Stone House Day.
Here are some ways you may enjoy participating and giving of those talents.
Host/Hostess in one of our town's beautiful stone houses. We have both speaking and non-speaking jobs and a coaching class is planned to help you feel more comfortable.

Making desserts, sandwiches, or serving food.

Stuffing envelopes for mailings to advertise our day.

Offering an idea for a better way to advertise.

Putting up posters on public bulletin boards or stores. (We have a list of them.)

Directing cars in the parking lot.

Create an ad for newspapers.

Tell friends and family about the day. Tell them to check out our website at

www.StoneHouseDay.org

and you should see it yourself

.

You will be proud.
Our church is known for its ability to work together and make visitors feel glad to be a part of us. Stone House Day is one opportunity you have to make it happen.
Contact any of the following people:
Jim Craven, Chairman 331-6140 my36ford@yahoo.com
Pat Baker, Publicity 331-2556 pbaker727@yahoo.com
Ellen Richards,Host/Hostessing 331-0674
<![if !vml]>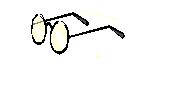 <![endif]>
---
Search Committee Report:
<![if !supportLineBreakNewLine]>
<![endif]>After a long winter of snow and profile reading, the search committee welcomes spring and the promise of progress in our quest for a permanent pastor. Most recently we have been reviewing videotapes, CDs and DVDs sent to us by potential candidates. As a result of that process, we have contacted references that the candidates supplied and have narrowed our list again. We are now speaking directly to a few people via conference calls with a list of questions that we have either about information they provided to us on their profiles or that we need to have answered as a result of our church's needs. We have been reminded that even with all this "sifting and sorting"; the candidate also has to feel called to our church as well. Please continue to keep the search process in your prayers as we continue down this road together.
Consistory Corner
• We thank everyone who worked on and coordinated the wonderful evening with the West Point Choir, it was enjoyed by many.
• The consistory voted on the Columbarium project and has given approval to start its construction.
• Our congregation is made up of endless volunteers and we thank each and every one of you for all you do. This year we honored Rebecca Masters at the Annual RCA dinner. We thank her very much for caring for all the tiny little ones in the nursery each Sunday.
---
Relay for Life
Relay for Life is a fundraiser for the American Cancer Society. This event will be held on 5/31 at Dietz Stadium from 11am till 1am. I have been fund raising and now it is your turn. So, this is a request for team members. Please stop by after church, sign up to walk & get your collection envelope. Also, we will be having food so there will be a sign up sheet for that as well. This is a wondering and moving event. If you aren't able to attend this event but would like to make a contribution to our team you can mail it directly to myself at 297 Marcott Rd, Kingston, NY 12401 or you can visit the American Cancer Society Kingston Relay for Life website and check out our team Hurley Helping Hands to make an on-line donation at: http://main.acsevents.org/site/TR?pg=entry&fr_id=4225
Thank you for your help. - Katie Emrich
---
Church Picnic
<![if !vml]>

<![endif]>A church picnic will be held at The Rosendale Youth Center Sunday 6/29 , 12:00 p.m. to 5:00 pm.
Save the date and look for more information to follow on this get time to be together
Property and Maintenance: Ready for Spring

Now that the weather is getting a bit nicer there's time to take a walk around the grounds to see what needs to be done outside. The town came around and swept the parking lot, which is very much appreciated. The lawns have been raked so there's nothing to do but get the lawn mower started.

We'll get a small work crew together to make sure the quick fix done in the winter on the septic system holds up for the spring and summer. There is some work on the windowsills on the windows behind the stage that needs to be done too. Lastly, we're getting great reports from KOSCO about the savings on fuel oil! In May we'll know more about exactly how much we'll save but all indications are great so far! So for now, we're in good shape!
Joe and Gretchen

<![if !supportLineBreakNewLine]>
<![endif]>
---
STOP AND SWAP FOR GARDENERS
May 25th
Open to anybody who would like to participate.
The H.R.C. Garden Club is having a plant swap on May 25th. This is a first come first serve basis. You may bring in as many plants as you wish, and take home the same amount of plants that you select from among all the plants available.
This is how it works:
v Bring your plaint(s) to Schadewald Hall before Church Service at 10:00 a.m. on May 25th and you will receive a number for your turn and reminder as to how many plants you can swap for.
v After Church Service you can choose your plant(s) when your turn is called.
What kind of plants to bring for the swap?
v House plants (ivy, cactus, etc.);
v Perennials (Iris, Bebalm, etc.); and/or
v Annuals.
Please be sure to label your plant(s) so everybody will be able to tell what kind of plant it is.
<![if !vml]>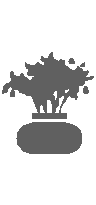 <![endif]>Questions Ideas or Input?
<![if !vml]>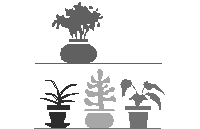 <![endif]>Call Ellen Richard at 331-0674 and leave a message.
Your call will be returned.
HOPE TO SEE YOU THERE!!!
The Hudson-Catskill Chapter of the
American Guild of Organists
Chartered Jun 2, 1958
Dear Clergy and Members of the Parish,
The Hudson-Catskill Chapter of the American Guild of Organists is celebrating the 50th anniversary of their chapter charter, which was received in June 2, 1958.
The chapter is organizing a gala concert and reception to be held at the Christ Episcopal Church, corner of Union and Court Streets, Hudson, New York, on June 7th at 6:0 p.m. Our guest artist will be Craig Williams, organist and choir director at the West Point Academy Cadet Chapel.
Down through the years all of our chapter members have served the area churches, and still do. Although all but one charter member have passed away, our small chapter is still active serving God's people.
Our Chapter is not-for-profit trying to raise funds to celebrate this historic anniversary event. Many of you may have had a family member or dear friend who was or is an organist. Any gifts in memory or in honor of an organist will be greatly appreciated. For individuals donating, our tax numbers are 1109 and 509 for your own tax exemption purposes. The categories are: Saint, $200; Arch Angel, $100; Angel, $50; Cherub, $25.
Make Checks payable to Hudson-Catskill Chapter of the AGO (American Guild of Organists) and send to Jon Greene, 15 Liberty Street, Catskill, New York 12414.
<![if !vml]>

<![endif]>Our chapter has also started a scholarship fund for promising pianists and beginning organists who would like to direct their studies towards becoming a Church organist. This fund is in its infancy at this time and anyone wishing to help make it grow may send a donation to the same address as above. Be sure to mark it clearly: FOR THE SUE A. QUINN MEMORIAL SCHOLARSHIP FUND.
Thank you very much for your consideration.
Lonnie Kulick, Chairman 50th Anniversary
Jon Greene, Publicity Chairman
<![if !vml]>

<![endif]> <![if !vml]>

<![endif]> <![if !vml]>

<![endif]> <![if !vml]>

<![endif]> <![if !vml]>

<![endif]> <![if !vml]>

<![endif]>
At the last consistory meeting the consistory approved the columbarium project, so the project will be started. Watch for more information.
The Columbarium Committee
<![if !vml]><![endif]>Missing
Light green flowered Stone House Day dress with long lace trimmed apron. If you have it, please return it to Shirley Burns. 338-6778
Thank you.
Shirley
SPIRE ARTICLE DEADLINES are the 20th of each Month. Anything received after that date will have to be placed in following edition. We appreciate your assistance in this matter.